30 September 2021Jon Sofen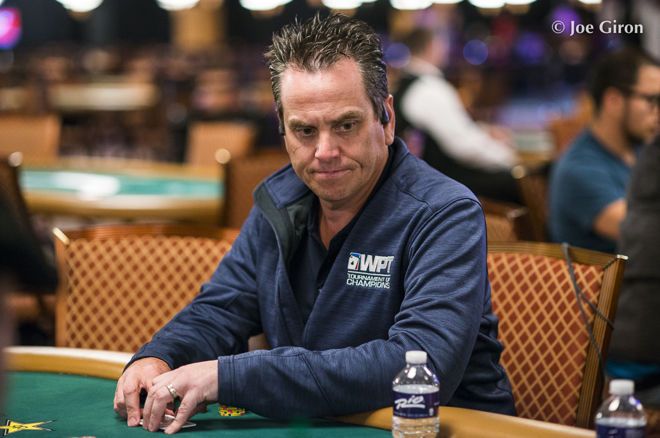 Dengan berlangsungnya World Series of Poker 2021, inilah saatnya untuk mulai memikirkan pemain atau personel industri mana yang paling pantas menjadi anggota ke-60 Poker Hall of Fame. Fans sudah dapat menominasikan kandidat di situs WSOP. Menurut WSOP, nominasi harus diserahkan paling lambat 14 Oktober.
Siapa yang akan bergabung dengan orang-orang seperti Phil Hellmuth, Doyle Brunson, dan Daniel Negreanu di antara klub paling elit poker? Kami belum tahu jawaban untuk pertanyaan itu, tapi kami tahu itu akan menjadi seseorang yang memenuhi kriteria berikut:
Seorang pemain harus telah bermain poker melawan kompetisi teratas yang diakuiDimainkan untuk taruhan tinggiBerusia minimal 40 tahun pada saat nominasiBermain secara konsisten dengan baik, mendapatkan rasa hormat dari rekan-rekanBertahan dalam ujian waktuAtau, untuk non-pemain, berkontribusi pada pertumbuhan dan kesuksesan keseluruhan permainan poker, dengan hasil positif dan abadi yang tak terhapuskan
Keadaan Hall of Fame Poker Saat Ini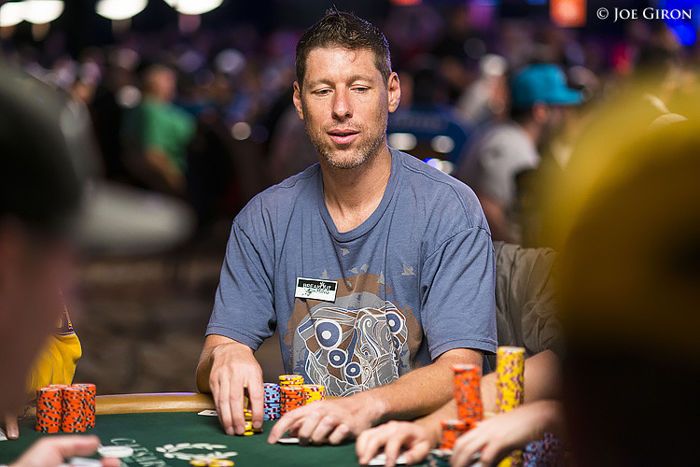 Saat ini ada 59 anggota Poker Hall of Fame. Huck Seed, juara dunia 1996, dilantik tahun lalu. Pada tahun 2020, WSOP memutuskan untuk beralih dari melantik dua individu setiap tahun menjadi hanya satu. Hal itu memicu perdebatan sengit di media sosial. Tetapi tujuan dari langkah itu adalah untuk memastikan hanya yang terbaik dari yang terbaik yang mencapai Hall of Fame.
Ini bisa memicu perdebatan yang lebih panas dalam waktu sekitar 4-5 tahun ketika pemain seperti Tom Dwan, Scott Seiver, Justin Bonomo, Phil Galfond, Bryn Kenney, dan lainnya semua memenuhi syarat dalam rentang dua tahun.
59 anggota Hall of Fame Poker saat ini:
MemberYearMemberYearMemberYearTom Abdo1982Barry Greenstein2011Johnny Moss1979Crandell Addington2005Jennifer Harman2015Daniel Negreanu2014Bobby Baldwin2003Dan Harrington2010Scotty Nguyen2013Billy Baxter2006Murph Harrold1984David Oppenheim2019Lyle Berman2002Phil Hellmuth2007Henry Orenstein2008Joe Bernstein1983John Hennigan2018Walter "Puggy" Pearson1987Benny Binion1990James Butler "Wild Bill" Hickok1979Julius Oral Popwell1996Jack Binion2005Red Hodges1985Thomas Austin "Amarillo Slim" Preston1992Bill Boyd1981Edmond Hoyle1979David "Chip" Reese1991Doyle Brunson1988Phil Ivey2017Brian "Sailor" Roberts2012Todd Brunson2016Linda Johnson2011Huck Seed2020Johnny Chan2002Berry Johnston2004Erik Seidel2010T.J. Cloutier2006John Juanda2015Mike Sexton2009Nick Dandolos1979Jack Keller1993Jack "Treetop" Straus1988Eric Drache2012Jack McClelland2014Dewey Tomko2008Barbara Enright2007Felton McCorquodale1979David "Devilfish" Ulliott2017Mori Eskandani2018Tom McEvoy2013Stu Ungar2001Fred "Sarge" Ferris1989Chris Moneymaker2019Red Winn1979Henry Green1986Roger Moore1997Sid Wyman1979T "Blondie" Forbes1980Carlos Mortensen2016
Proses Induksi
Memasukkan pemain atau orang industri ke dalam Poker Hall of Fame adalah proses dua bagian. Semuanya dimulai dengan suara penggemar yang disebutkan di atas, yang berakhir 14 Oktober. WSOP akan menghitung suara dan memajukan 10 pengambil suara teratas ke langkah berikutnya.
Anggota Hall of Fame saat ini kemudian akan memberikan suara mereka dari daftar nominasi penggemar, dan individu yang menerima suara terbanyak akan dimasukkan ke dalam Poker Hall of Fame 2021.
WSOP menginformasikan PokerNews bahwa upacara khusus untuk orang yang dilantik akan diselenggarakan pada 17 November di Rio, selama Acara #79: $1.979 Poker Hall of Fame Bounty No-Limit Hold'em.
Calon Pemenang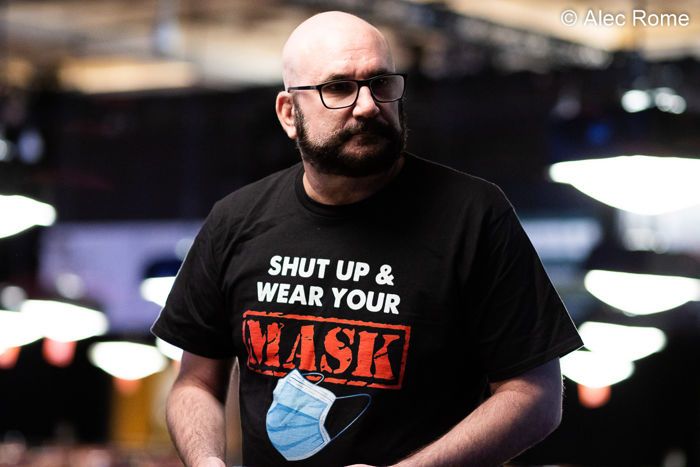 Seed mengalahkan daftar pemain dan raksasa industri poker yang penuh bakat tahun lalu. Mereka yang melewatkan pemotongan pada tahun 2020 kembali memenuhi syarat, dan salah satu dari mereka kemungkinan akan dilantik kali ini.
Daftar itu termasuk Patrik Antonius, Antonio Esfandiari, Mike Matusow, Matt Savage, Isai Scheinberg, Eli Elezra, Ted Forrest, dan Chris Ferguson. Sulit untuk membayangkan Ferguson akan membuat potongan terakhir meskipun ia memiliki Hall of Fame karir yang layak dirasakan. Tetapi dengan banyak penggemar yang masih kesal dengan skandal Full Tilt Poker pada tahun 2011, dia akan mengalami kesulitan untuk masuk ke HOF.
Esfandari, Antonius, Elezra, Matusow, dan Forrest semuanya memiliki resume poker yang mengesankan. Matusow, misalnya, memiliki empat gelang WSOP dan memiliki basis penggemar yang besar. Tapi orang yang dilantik tahun ini mungkin bukan pemain.
Savage, direktur tur eksekutif WPT, telah menjadi anggota komunitas poker yang inovatif dan pemersatu selama bertahun-tahun. Perannya dalam menciptakan aturan turnamen yang diberlakukan secara universal tidak dapat diukur. Tahun lalu, dia hampir mencapai Poker Hall of Fame, dan akan memiliki kesempatan untuk mengatasi punuk pada tahun 2021.