02 Oktober 2021Chad Holloway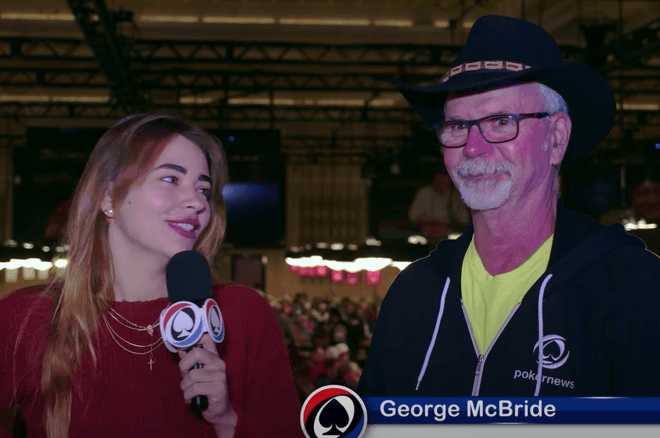 Jika ada momen yang menyenangkan untuk keluar dari World Series of Poker (WSOP) 2021 dalam beberapa hari pertama, tidak diragukan lagi kegembiraan yang dirasakan George McBride ketika dia menguangkan Event #4: $500 The Reunion No-Limit Hold'em.
Momen itu terjadi tepat setelah gelembung uang pecah dengan McBride duduk dengan hanya tiga chip di depannya. Dua di antaranya bernilai 6.000, sementara yang ketiga sebenarnya bukan chip turnamen, melainkan chip peringatan yang dia terima sehari sebelumnya untuk menghormati sesama petugas pemadam kebakaran yang telah meninggal.
Profesional poker Las Vegas dan pelatih poker Kenna James mengabadikan momen tersebut dalam video, yang menjadi viral di Twitter poker.
Begini rasanya saat bubble pecah & Anda menguangkan #WSOP pertama Anda! #RememberThePassion… https://t.co/EfY8JffsUf
– Kenna James (@Kenna_James)
McBride, yang hanya pernah memainkan pertandingan kandang seharga $20 dengan teman-teman, didorong oleh istrinya, Rose, untuk bepergian ke Vegas bersama putra mereka, David, dan mencoba tangannya di Reuni WSOP.
Sehari setelah momen spesial PokerNews melacak McBride, yang cukup baik untuk mengobrol tentang pengalaman itu.
"Itu hanya membuka semuanya. Saya dan istri saya membicarakannya pagi ini, "katanya. "Aku menangis sekarang, sungguh."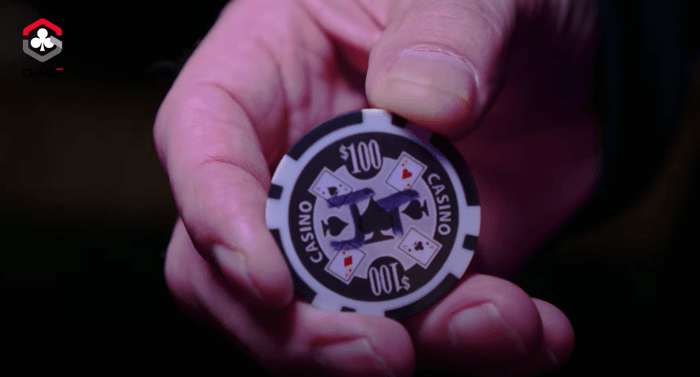 Chip poker memorial George McBride.
McBride menjelaskan bahwa hari-harinya bermain kartu berawal dari masa pengabdiannya pada awal 1970-an.
"Itu selalu menjadi hal keluarga apakah itu poker, remi dengan orang tua saya, euchre, itu selalu sesuatu," jelasnya. "Poker selalu tentang aspek sosialnya bagi saya. Saya memiliki banyak teman yang datang dan pergi, dan itu terkadang yang paling sulit, karena mereka tidak ada di sini. Tapi bagus, mereka bersamaku kemarin."
Sehubungan dengan air mata yang ditumpahkan, McBride berterus terang: "Saya harus memberitahu Anda. Itu benar-benar tidak terkendali. Saya agak tahu dari mana asalnya, tetapi itu benar-benar tidak terkendali. Banyak hal yang sesuai dengan chip, teman, dan keluarga. "
Ini mungkin hanya uang kecil, tetapi itu adalah uang tunai dan validasi WSOP pertama McBride bahwa dia sebenarnya memiliki apa yang diperlukan untuk keluar ke Vegas dan bersaing. Seperti yang ditulis James dalam tweet-nya, "Ingat gairahnya."
Lihat wawancara lengkap McBride dengan PokerNews di sini:
Lihat Hub WSOP 2021 kami di sini!