22 September 2021Matthew Pitt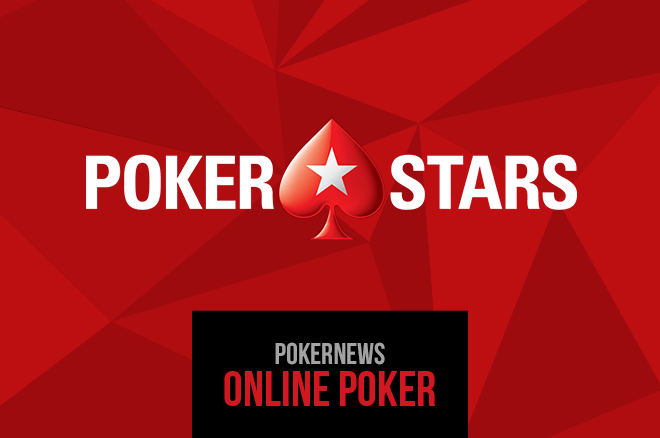 Flutter Entertainment telah setuju untuk membayar Commonwealth of Kentucky $300 juta untuk menyelesaikan sengketa hukum yang melibatkan PokerStars.
Dalam sebuah pernyataan kepada London Stock Exchange, Flutter memberi tahu investor tentang penyelesaian $300 juta.
"Selanjutnya dengan pengumuman 25 Maret 2021, Grup hari ini mengumumkan bahwa perselisihan hukum antara Flutter dan Persemakmuran Kentucky kini telah diselesaikan secara penuh.
Elemen kunci dari pemukiman adalah sebagai berikut:
Flutter setuju untuk membayar $200 juta kepada Commonwealth of Kentucky selain $100 juta yang sebelumnya diserahkan kepada Commonwealth sebagai bagian dari obligasi pengganti dalam kasus ini. Sebagai imbalannya, Commonwealth of Kentucky telah setuju untuk menghentikan semua tindakan lebih lanjut sehubungan dengan kasus tersebut. .
Grup sangat yakin bahwa perjanjian ini adalah demi kepentingan terbaik para pemegang saham Flutter. Grup sekarang menganggap masalah ini sudah selesai."
Pemegang saham bereaksi positif, dengan harga saham Flutter meningkat 4,13% menjadi £159,00 per saham pada pukul 14:45 BST pada 22 September.
Sejarah Perselisihan
Perselisihan ini terjadi lebih dari satu dekade, dengan Kentucky mengklaim ganti rugi untuk PokerStars dan Full Tilt Poker yang sekarang sudah tidak berfungsi menawarkan layanannya kepada penduduk negara bagian antara tahun 2006 dan 2011. Hakim Thomas Wingate awalnya memberikan ganti rugi kepada negara bagian $ 290 juta meskipun PokerStars kemudian pemilik Amaya membuat lebih dekat ke $18 juta dari penduduk Kentucky untuk periode tersebut.
Hakim Wingate kemudian menggandakan penghargaan, meninggalkan Amaya di hook untuk $870 juta. Selain hukuman yang sangat besar, Hakim Wingate memerintahkan Amaya untuk membayar bunga 12 persen setiap tahun, yang menghasilkan sekitar $104 juta per tahun, sampai keputusan itu diputuskan.
Amaya menjadi The Stars Group pada Agustus 2017, yang kemudian bergabung dengan Flutter pada Oktober 2019 dalam merger senilai $11 miliar.
Terjepit di antara dua tanggal penting tersebut, pada 21 Desember 2018, Pengadilan Banding Kentucky membalikkan keputusan awal yang memberikan ganti rugi $870 juta kepada negara bagian.
Twist lain dalam Cerita
Mahkamah Agung Kentucky mengembalikan putusan senilai $870 juta dan pembayaran bunga tahunan 12 persen pada Desember 2020 yang sangat mengejutkan Flutter. Pada saat itu, Flutter mengumumkan:
"Flutter sepenuhnya terkejut dengan keputusan hari ini dan sangat membantah dasar penilaian ini yang, diyakini, bertentangan dengan preseden hukum AS modern. Proses pengadilan ini telah meminta pemulihan dugaan kerugian oleh penduduk Kentucky selama periode antara 2006 dan 2011 dengan mengandalkan undang-undang yang berusia berabad-abad."
Pada Maret 2021, Mahkamah Agung Kentucky menolak hak Flutter untuk mengajukan banding atas keputusan pengadilan yang dibuat tiga bulan sebelumnya.
Banyak diskusi di belakang layar kemudian, dan Flutter telah setuju untuk membayar $300 juta, mengakhiri kisah selama satu dekade.